PORT-X accessory carrier
Accessory Carrier with 3-point-linkage incl. quick coupling system X-FAST to connect an accessory module for undercanopy maintenanceto the tractor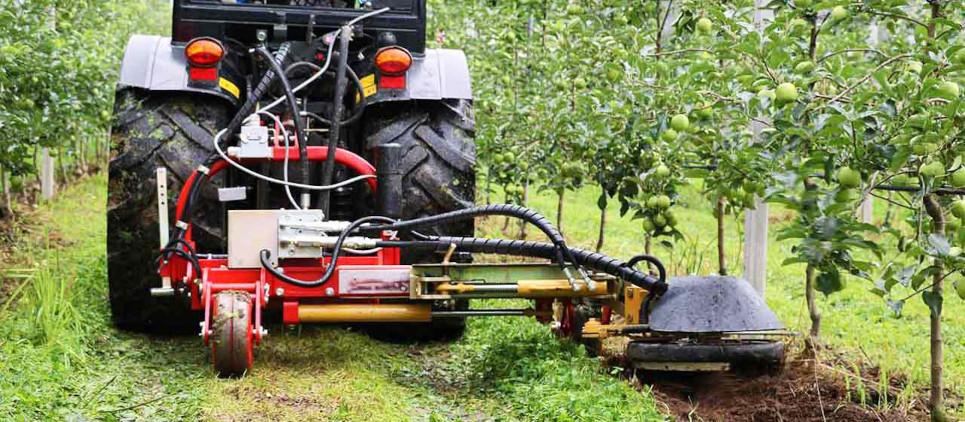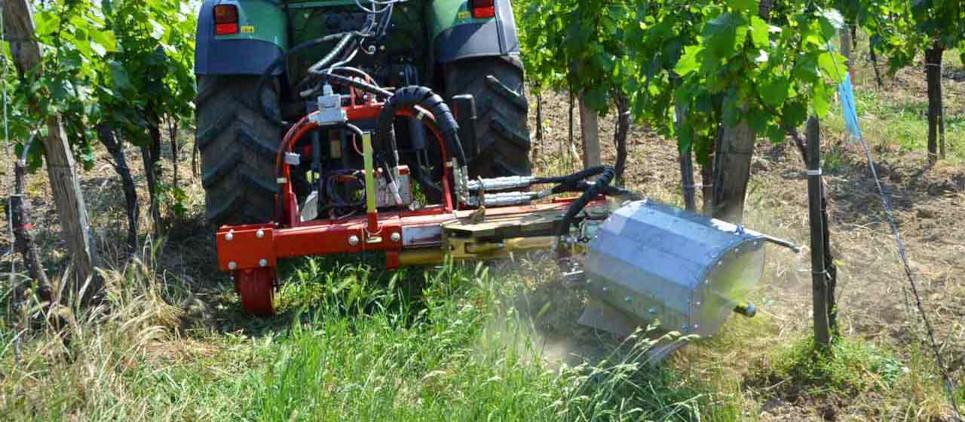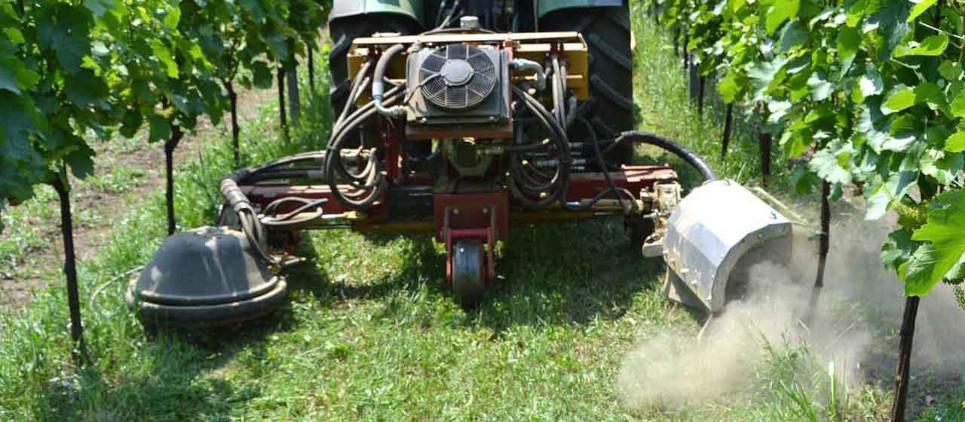 PORT-X is an equipment carrier (with 3-point linkage for PTO tractors) with a modular quick coupling system for attaching accessories for under canopy maintenance in orchards and vineyards.
PORT-X direct - Interface carrier without autonomous hydraulic circuit to connect directly to the tractor hydraulic
PORT-X - Interface carrier with autonomous hydraulic circuit
The accessory carrier PORT-X™ is equipped with a 3-point rear linkage, support wheels and the quick coupling system X-FAST™.
The carrier can be equipped with easy changeable accessory modules for under canopy maintenance. The hydraulic side shift allows a telescopic adjustment of the working outreach between the growing rows.
The basic configuration includes 1 or 2 (model double) interchangeable modules of your choice. Additional modules can be ordered extra.
Compatible and interchangeable undercanopy modules - single or double version:
Features PORT-X™ direct
Accessory carrier PORT-X™ WITHOUT autonomous hydraulic circuit with quick coupling system
Oil pressure: 180-250 bar (2,600-3,600 psi), required hydraulic flow: 40-50 l/min (10.6-13.2 gpm)
3-point rear linkage 1 & 2 cat.
Hydraulic telescopic adjustment of working width
Toucher with spring return mechanism
Support wheels
Electric remote control
Features PORT-X™ hyd
Accessory carrier PORT-X™ WITH autonomous hydraulic circuit with quick coupling system
Suitable for tractors from 25 to 60 HP
Gearbox: 540 rpm
Independent hydraulic circuit
PORT-X double with oil cooler
3-point rear linkage 1 & 2 cat.
Hydraulic telescopic adjustment of working width
Toucher with spring return mechanism
Support wheels
Electric remote control