APPLE vario
rotary mower with variable side shift
50-90 HP
Hydraulic adjustment up to 70 cm on the move - whatever width you want to suit your rows!
Independent movement right/left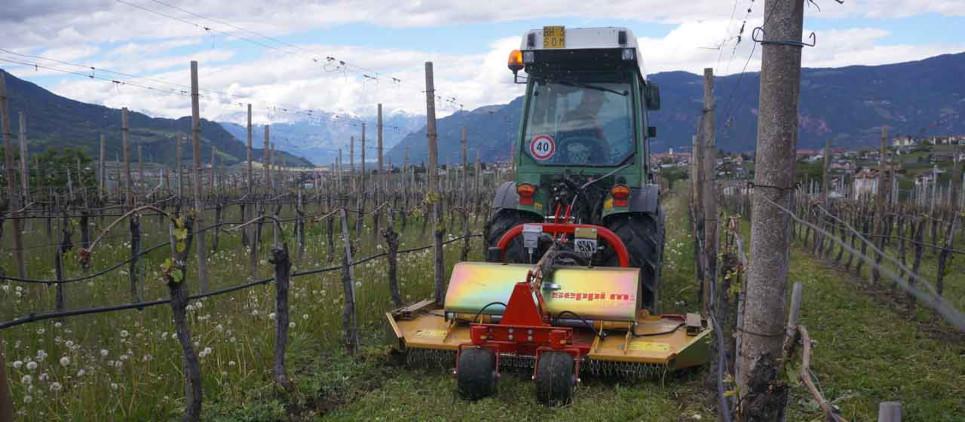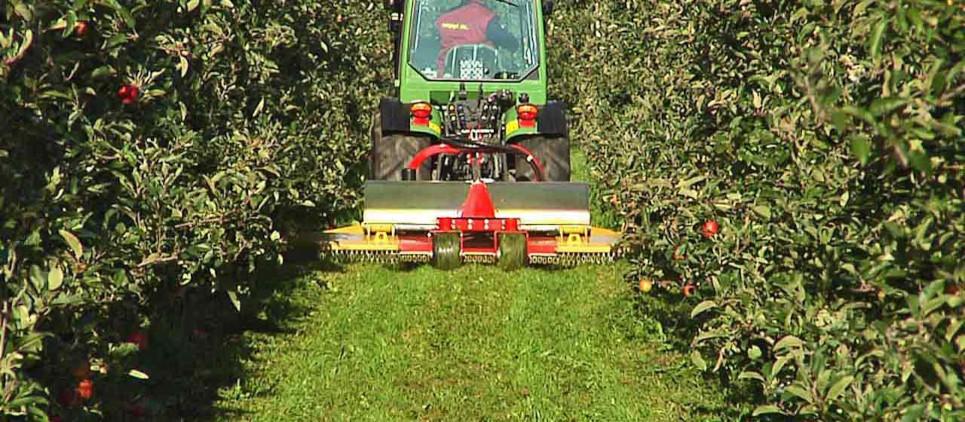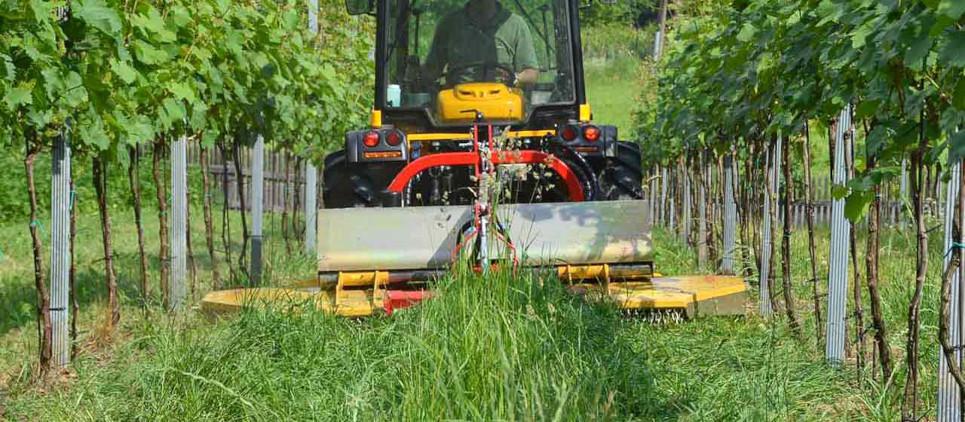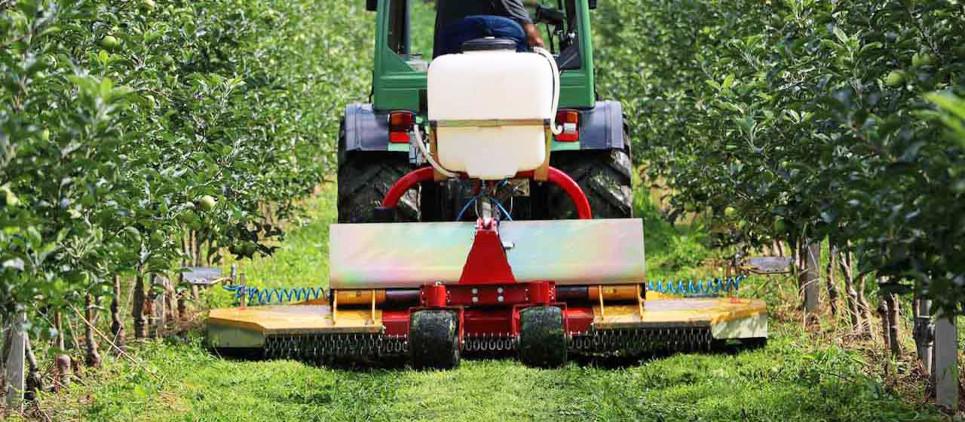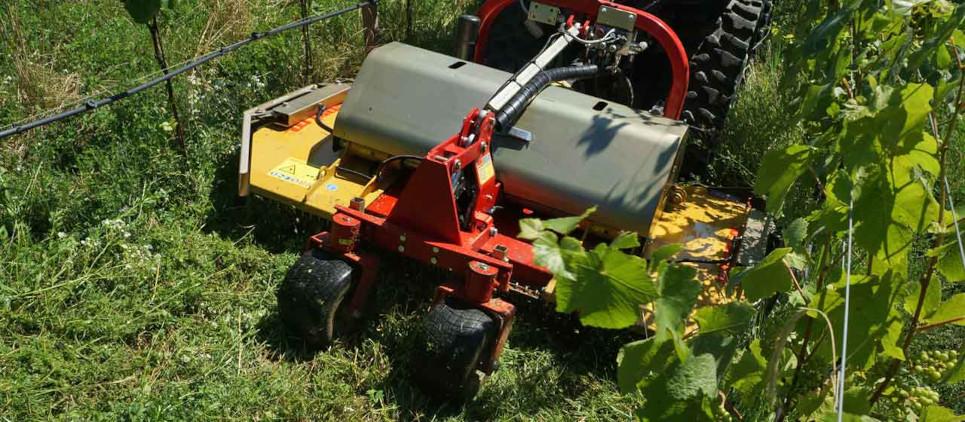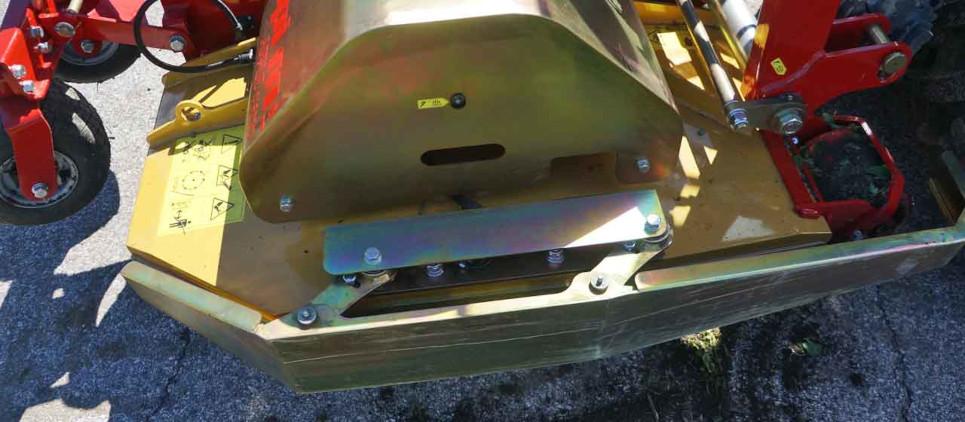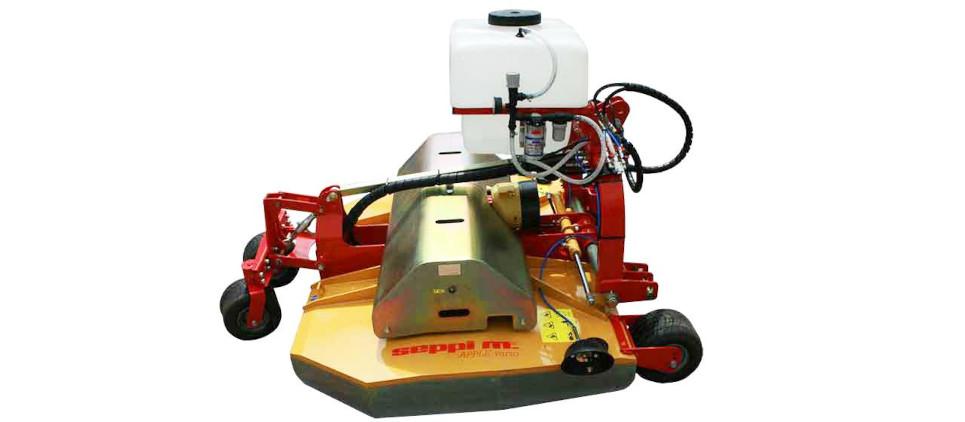 The APPLE vario is a tough rotary mower with variable working width. This is particularly useful where rows are irregular. After setting the working width, the work between the rows can be done in one job.
The adjustable height of cut and aerodynamic shaped horizontally rotating blades ensure perfect cut quality. The blades are overlapping for a regular cut, also while changing the working width. Grass is discharged to the side backwards. When changing the working width, support wheels made of rubber or metal are adjusted automatically and perfectly adapt to the wheel width of the tractor. Adjustable height of cut additionally provides an ideal result. The casing is very resistent, made of made of high-tensile steel.
VARIOMATIC System (opt) - VARIOMATIC option was born, which allows the farmer to work without having to check the mower position continuously. In fact, the APPLE VARIO adapts, on both sides, the cutting width hydraulically. With the VARIOMATIC option this operation is done automatically thanks to the high sensitivity feelers, controlled by an electro-hydraulic system, which ensures maximum accuracy of fitting and high working speeds. The VARIOMATIC consists of deep side feelers in Hardox wear-resistant material and a very well-protected electronic control unit. The new system is modular; in fact it can also be retrofitted on all APPLE last generation VARIO ranging which are attached behind the tractor. At the moment the VARIOMATIC is not available for pushing or front mounting on the tractor.
AVAILABLE WORKING WIDTHS
125-160 cm [49"-63"]
140-190 cm [55"-75"]
170-230 cm [67"-91"]
190-260 cm [75"-102"]
STANDARD VERSION
Mows grass and weed up to 1 cm [0,4"] Ø
Tools: horizontally rotating blades
Working speed 6-9 km/h
Chasis made of high tensile steel
ISO 3-point linkage cat. 1 & 2, linkage: central fixed
540 rpm gearbox without freewheel
Hydraulic working width adjustment: independent lateral movement of the wings
Grass is discharged to the to the side backwards
Front support wheels made of metal, adjustable
Rear support roller and roller scraper
Front & rear protection with chains
OPTIONS
PTO drive shaft with freewheel and torque limiter
VARIOMATIC System
Gearbox 750 rpm
Front attachment
Hydraulic side shift by the linkage (not for 125-160 model)
Front support wheels made of rubber (instead of metal)
XID double - herbicide spraying system spray nozzles on both sides
​and other options on choice